Solutions for the housing sector
LED lamps for Housing can be mounted in doorways, hallways and other areas of residential and non-residential buildings.
The main aim of these lamps is solving the problem of dark entrance, burnt and broken light bulbs, buzzing and blinked outdated lamps.
Lamps were designed with taking into account of such factors as: expensive electricity, vandalism, unstable power grid, as well as operation at low temperatures.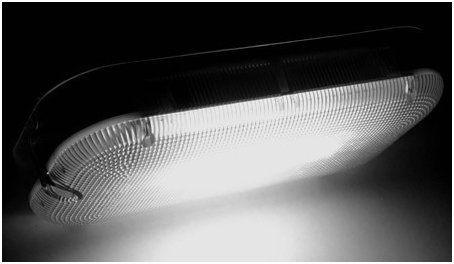 Characteristics of the lamps:
wide range of power supplies (120~280 V);
range of working temperatures: –40~ +45 ºС;
LED Housing lamp's body is made of impact-resistant optical polycarbonate that provides unmatched impact resistance. And the secret fasteners do not allow attackers to remove the device.
Devices have electronic fuses, which will protect against excess voltage up to 800 V, as well as from overheating.
LED Housing lamps are based on NICHIA (Japan) or OSRAM (Germany) LEDs.
There are two modifications of them: standard and "Eco" with sound sensor that provides the additional energy savings.
LED lamp for Housing "Eco" is suitable for lighting near flats. The principle of operation is that the some time after the onset of complete silence, the device goes into power saving mode and consumes about 10-20% of the nominal power. Herewith, the luminous flux is sufficient for video surveillance systems. When any sound (steps, and so on.) housing LED lamp "Eco" switches to the rated power. The system has a high sensitivity, so the device's work is easy and inconspicuous.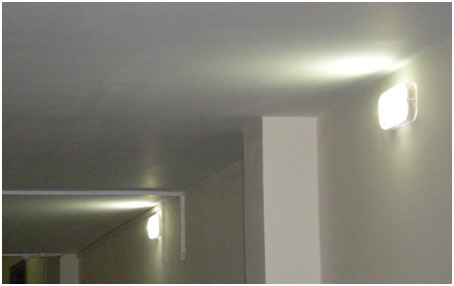 Advantages of LED lighting of housing series:
instant power at any temperature;
complete absence of flicker;
fast payback due to energy savings and the absence of operational costs;
high mechanical and vibration strength;
long service life (the life of the LEDs is at least 50 000 hours);
good quality / price ratio;