LED SOLUTIONS FOR streets, roads and highways
Lighting equipment that is used on our roads and highways is morally and financially out of date and worn. In terms of increased speed and traffic density fluorescent lamps of high pressure that were developed about 50 years ago, no longer provide traffic safety.

The one of the reasons is that fluorescent lamps and lamps based on them have contrast of lighting emission of not more than 32:1. The EU countries already have refused them at the legislative level. There are other problems: for example, the short life of traditional bulbs (2.5 years maximum) and the lack of resources of operating services lead to "dark zones". And this is the reason of increased accidents on the roads. At the present time, the priority government programs are building and refurbishment of the roads and highways with modern lighting system.

Our company offers LED lighting for highways. It is stylish and functional solution to a complex engineering task of roads lighting. Highway or city street, which is lighted with lamps of Highway series, is convenient and safe for drivers and pedestrians at night and in the evening.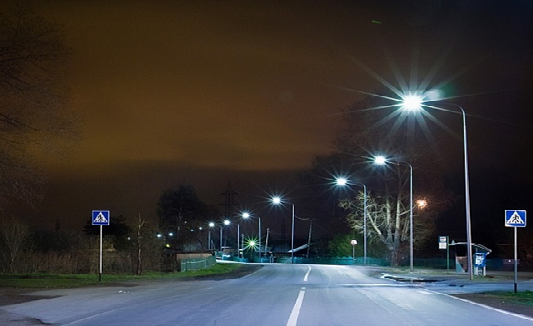 LED lighting for roads and highways provide the most comfortable and efficient perception in twilight and at night. NICHIA Corporation (Japan) has developed LEDs with unique optics. It provides steady distribution of light on the surface and during increasing of the distance between the supports. Thus you have the additional opportunity to save money. Steady illumination is provided by primary silicone lenses. The optical element has high light transmission and the highest degree of reliability. LEDs and the lens are automatically installed. The structure of LED street lamps includes only electronic components. They provide effective and reliable protection of device.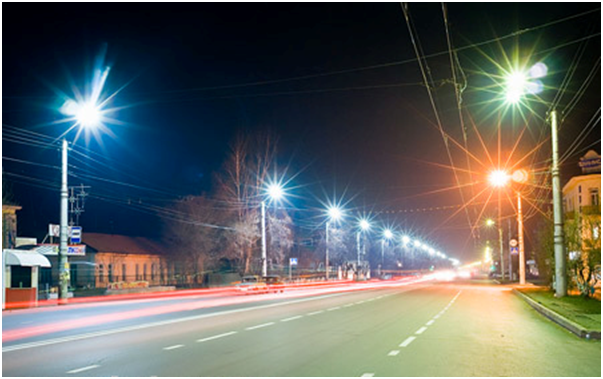 Quality lighting for roads and highways with lamps of Highway series solves several important tasks:
high contrast (14 times higher than traditional fluorescent lamps of HPS type have); provides detailed distinctiveness of the smallest details on the road, and visual comfort for the road users;
"set and forget". The required off-season maintenance of the road lighting systems entails the necessity of movement restriction. It leads to traffic jams, stress causes of the drivers and increases the risks on the road. Modern serial LED lighting of Highway series do not require resources and time for additional or seasonal maintenance throughout the life cycle;
lamps are equipped with triple thermostatic system and lightning protection. They work with network congestion up to 800 V and do not create the impulse noises.
LED lighting of Highway series provides a quick payback due to energy savings and minimal operating costs.